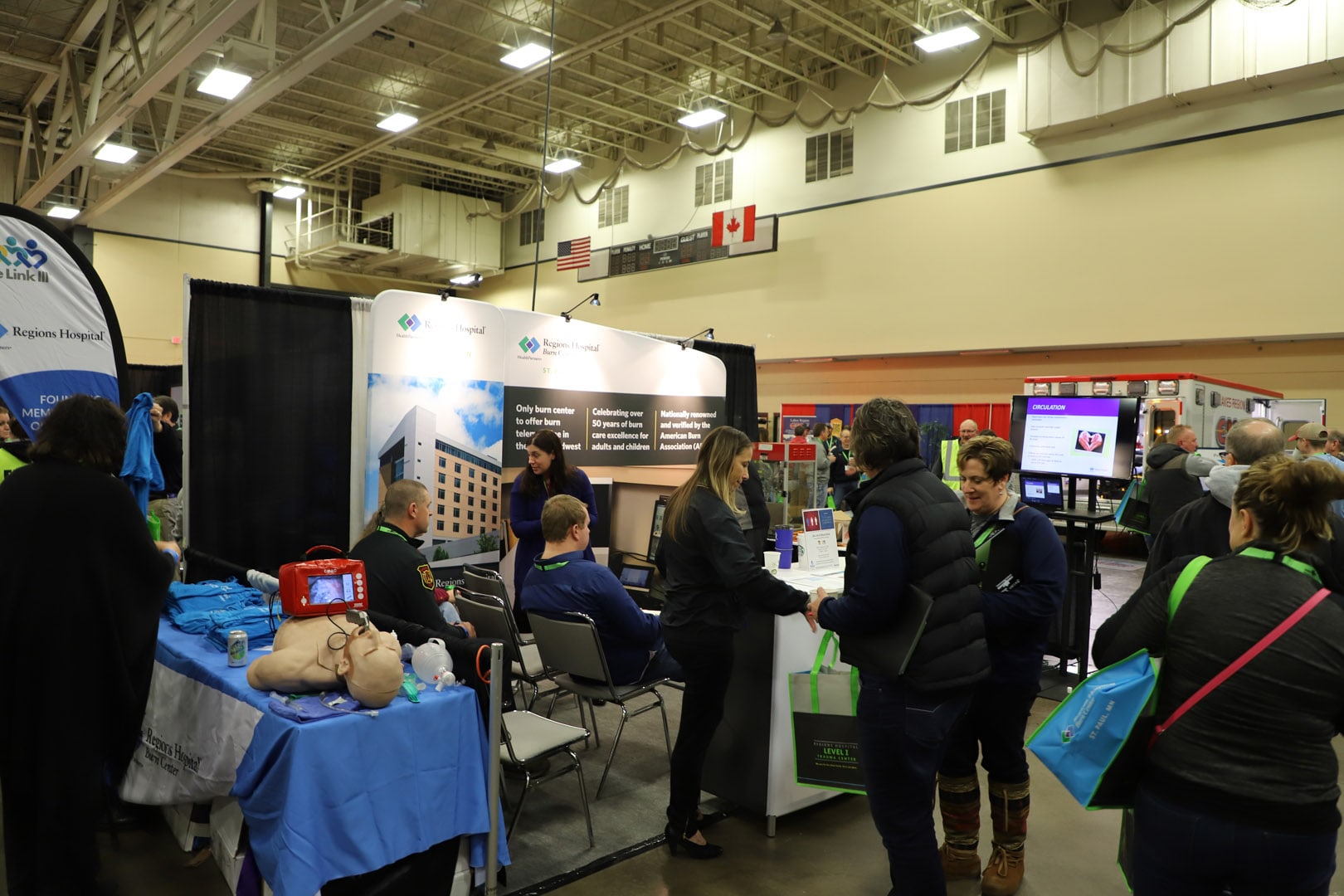 Be An Exhibitor
Exhibitor Information
The Arrowhead EMS Association Conference & Expo is attended each year by more than 600 emergency medical professionals from a diverse blend of disciplines. This is your opportunity to reach a community of key decision makers and organizational influencers that impact the delivery of emergency medical care in Minnesota, Wisconsin and beyond. From prominent signage to the opportunity to participate in our 22,000 square foot exhibit hall, we provide an unparalleled brand exposure experience.
2024 Registration and Exhibitor Prospectus is available now to look over.
The expo section in this prospectus starts on page 14.
---
Our Mission
The mission of Arrowhead EMS Association is to provide resources and advocacy to advance, sustain and connect our healthcare and public safety communities. Each year our goal is to support the needs of providers, facilitate high quality education and assure organizational sustainability. Our conference and expo is built to do all three while maintaining affordable access for our participants, exhibitors and sponsors.
Our EMS Conference & Expo continues to provide the best possible educational updates with the ultimate goal of improving patient outcomes and survival rates. We are inviting you to participate in our 2024 EMS Conference & Expo. Please review the enclosed exhibitor information and registration forms carefully, as we have made some changes. As an exhibitor, you have a great opportunity for direct marketing and advertising while supporting quality education for hundreds of EMS providers.