AEMSA Conference & Expo
January 25th – 29th 2023 ı Duluth Entertainment Convention Center
Pre-Conference Courses
January 25-26, 2023
Full-Conference Courses
January 27-29, 2023
Learn More
Duluth Entertainment Convention Center
350 Harbor Drive Duluth, Minnesota 55802
More Info
Pre-hospital, First Responder & Emergency/Trauma Providers
Tim Eggebraaten
Police Officer
"Finding Your Beat, the Rhythm of Life"
Friday, January 21, 2022 | 8:15am – 9:45am
Tim has been a police officer since 1992 and had many different roles during his career with the Detroit Lakes, MN Police Department – DARE Instructor, Patrol Sergeant, Investigative Sergeant, K-9 Handler, and Chief of Police. Tim retired in 2016 after 24 ½ years in law enforcement and 3 years as a correctional officer.
Like everybody else, Tim faces the challenges of balancing family life with the rigors of the career and trying to keep himself physically, mentally, and spiritually healthy. The emotional roller coaster of police work reached a critical point when one of his best friends and partners took his own life.
Tim began talking about his leadership journey in 2016 and found that talking with others about personal and emotional topics helped in his own healing process and learned that others can benefit from knowing that they are not alone in their own journey.
Doug Wolfberg
Attorney, EMS Practitioner
View Bio »
Doug Wolfberg
Attorney, EMS Practitioner
"Less Stress is Best: Find the Fun and Bring the Balance to Your EMS Life"
Saturday, January 22. 2022 | 8:15am – 9:45am
Doug Wolfberg is one of the nation's best known and most respected EMS leaders. Doug's work over the decades has helped shape the field of EMS law while helping EMS professionals across the United States better understand the legal environment and risks which confront EMS agencies.
Doug is an EMS attorney and founding partner of Page, Wolfberg & Wirth, the nation's leading EMS law and consulting firm. Doug's work at PWW encompasses compliance, reimbursement, EMS system assessment and design, training and transactional law.
Before becoming an attorney, Doug worked as an EMS practitioner, starting in the field in the late 1970s. He later became a county EMS director, and then managed a three-county regional EMS system. He worked for several years in a statewide EMS agency, and then at the U.S. Department of Health and Human Services as a Federal EMS official.
Doug has written hundreds of articles in all of the leading EMS publications, and is an author or contributor to several well-known books in the EMS profession. He is also a co-founder of the National Academy of Ambulance Compliance, and principal developer of certification courses including the Certified Ambulance Documentation Specialist (CADS) program.
Doug is a professor at the University of Pittsburgh and the Commonwealth Law School, where he teaches EMS and healthcare law. He earned his law degree magna cum laude from the Widener University School of Law.
An avid bicyclist, Doug is an annual participant in the National EMS Memorial Bike Ride, riding from Boston to Washington, D.C. each year to honor EMS professionals lost in the line of duty. Doug is also a musician and is the author of a book about the Beatles.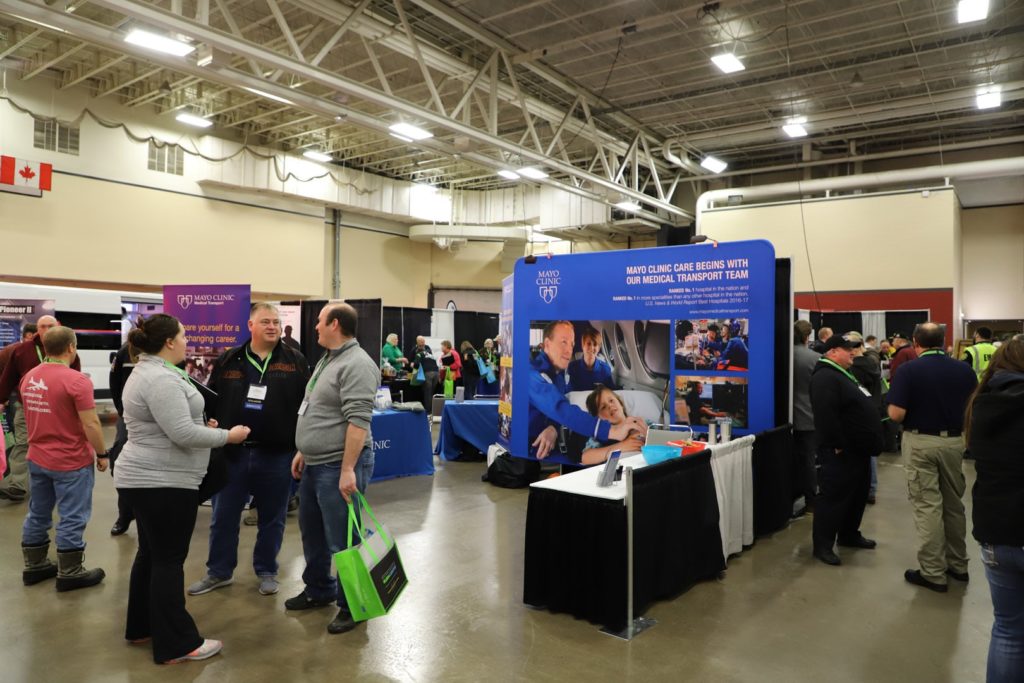 About the Conference & Expo
Plan now to attend the 2022 Arrowhead EMS Conference & Expo. Combine your professional and personal goals with the finest EMS education during a cozy winter in Duluth Minnesota. Our 5-day conference features quality EMS and nursing continuing education with an excellent line-up of speakers from all over the country.