AEMSA Conference & Expo
January 25th – 29th 2023 ı Duluth Entertainment Convention Center
Pre-Conference Courses
January 25-26, 2023
Full-Conference Courses
January 27-29, 2023
Learn More
Duluth Entertainment Convention Center
350 Harbor Drive Duluth, Minnesota 55802
More Info
Pre-hospital, First Responder & Emergency/Trauma Providers
Ross Bernstein
Best-Selling Author
"The Champion's Code"
Friday, January 27, 2023 | 8:15am – 9:45am
The best-selling author of nearly 50 sports books, Ross Bernstein is a peak-performance business speaker who's keynoted conferences on all seven continents for audiences as small as 10 and as large as 10,000. He is just one of three professional speakers in the world to hold the CPAE (Speaker Hall of Fame), CSP (Certified Speaking Professional), and the Global Speaking Fellow Designation. Ross and his books have been featured on thousands of TV and radio programs over the years including CNN, FOX News, CBS Mornings, MSNBC, and ESPN, as well as in the Wall Street Journal, New York Times and USA Today.
Weaving inspirational stories and poignant life lessons from the world of sports, along with success stories and best-practice ideas of businesses and senior executives who he has worked with about how to increase sales, overcome disruption, harness creativity and generate momentum — Ross challenges his audiences to think about the differentiators they possess which would ultimately lead customers to choose to do business with them, or be influenced and led by them. At the core of his message is the simple fact that we like to do business with people who we trust, people who we like, and people who just "get it" — CHAMPIONS. Ross' message reinforces the fact that individuals win games, but TEAMS win championships. Roles, buy-in, motivation, consistency, sacrifice, trust, failure, chemistry, culture, work ethic, innovation, resiliency, karma, and being humble — they're all a part of what it takes to become the best of the best — a champion both on and off the field
Dave Davlin
National Speaker
"Make It Count"
Saturday, January 28. 2023 | 8:15am – 9:45am
Over 25 years ago, Dave Davlin began bringing smiles to faces with a form of entertainment he developed as a young boy. From NBA and major college arenas across America to the Summer Olympic Games in Seoul, South Korea— and even to the world-famous Branson Strip— "Travelin" Davlin has entertained people of every age and background. His amazing ability with basketballs even landed his name and picture in the 1990 Guinness Book of World Records.
Dave began to hone his speaking skills in the early 90's as a national speaker in the public schools across America. Combining his entertainment ability with a powerful message, he was instrumental in the fight for education and against drugs. At the advice of friends working in corporate America, Dave began to develop presentations for the corporate and association market and the rest is history. He now speaks at numerous corporate and association conferences each year. From public school students to CEOs, Dave's message has made a difference in the lives of thousands, and his impact continues to grow each year as he shares his philosophy and wisdom through speaking and writing.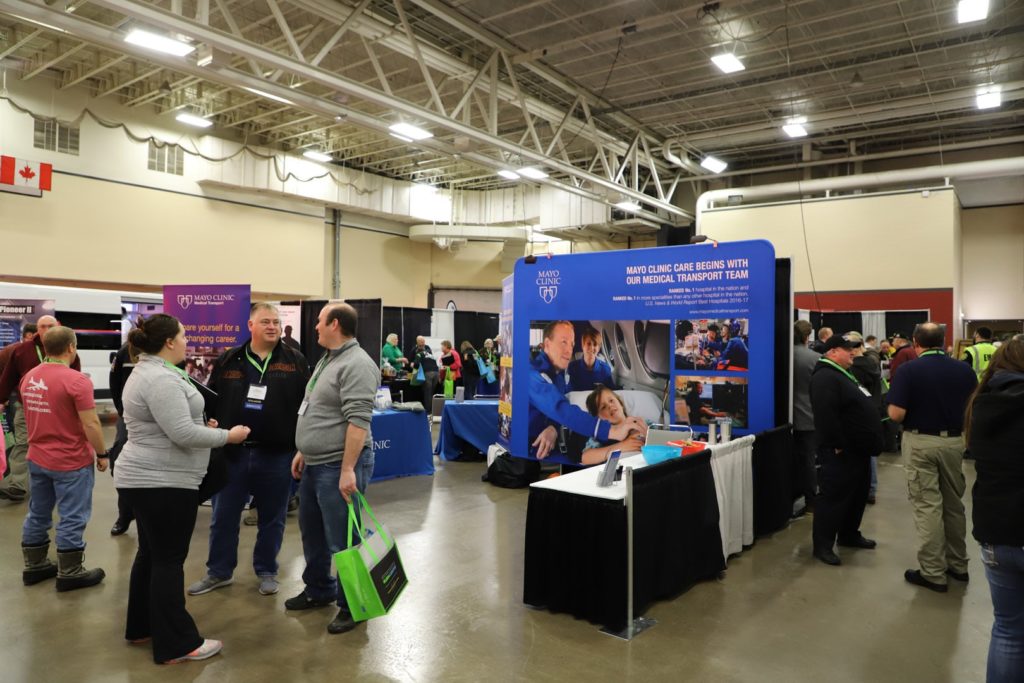 About the Conference & Expo
Plan now to attend the 2022 Arrowhead EMS Conference & Expo. Combine your professional and personal goals with the finest EMS education during a cozy winter in Duluth Minnesota. Our 5-day conference features quality EMS and nursing continuing education with an excellent line-up of speakers from all over the country.